If you are interested in having Rebecca come to teach in your church or in your area, please contact us. We are now scheduling for next year. Don't delay as our schedule will fill up quickly. You can contact us through the link below, or by phone at 501-723-4015, or by regular mail at:
Harvest Warriors
P.O. Box 65
Clinton, AR 72031

CLICK HERE TO CONTACT REBECCA FOR A SPEAKING ENGAGEMENT
We are not longer doing formal newsletters. Tidbits and Ministry News takes the place of newsletters.
The word tidbit means "a choice morsel of food." This section will have short lessons from the Scripture. We will be adding new ones several times a month. Please let us know what you think of them.
April, 2 2013
A note from Rebecca:
A new month is started, and Easter weekend is over. I hope everyone had a good one. Over the weekend, as I was meditating on the crucifixion and resurrection of Christ, suddenly the Lord allowed me a glimpse of what was going on in heaven during the terrible time of Jesus' suffering. We don't think about it much, but God the Father was suffering intensely during that time. While Jesus agonized in the garden, Father agonized equally. Think about this for a minute. I do not think there is any greater suffering than having to watch someone you love suffer. Our human love is nothing compared to the perfect love and unity between God the Father, Jesus the son, and the Holy Spirit. Think about how you grieved when one of your loved ones suffered, perhaps with cancer so some other illness, and then died. How did you feel? Now, think about this. Suppose you had to inflict the terrible pain on your loved one! How awful would that be? But that is exactly what happened when Jesus was on that cross. God the Father had to pour out all of His wrath and punishment for sin onto His beloved son. Our human minds cannot begin to conceive what suffering there was in the Godhead at that time. How tempted Father must have been while Jesus was in that garden asking Him to "let this cup pass from Me." How easy it would have been for Father to spare himself, Jesus, and the Holy Spirit the awful suffering that was just hours away. He could have said, "It's too much. I love you too much, My Son. Let's just end the earth and sin and you come on home." Father loved us so much that He was willing to suffer more than anything we can imagine as He watched His Son suffer and die. No wonder the earth was shrouded in darkness for three hours while Jesus was on the cross. Understanding this has given me a whole new appreciation for Father's love for me. I hope it does the same for you.
With love in Christ,
Rebecca
Led by Rev. Daniel Yoder and his wife Rebecca (Brown) Yoder, M.D. This dynamic couple minister together as a team to boldly teach biblical truths with an authority based on their own extensive and unique experiences. The goal of Harvest Warriors is to raise up an army for God in these last days, empowered and trained to do the spiritual warfare necessary to reap a bountiful harvest of souls for Christ.
The Prize

- Audio CD

This CD is about the prize of the upward call of God in Christ Jesus (Phil. 3:13-14) which the Apostle Paul felt was important enough to lay down his life to achieve...

$5.00

---
The Prize

- Download Only

This CD is about the prize of the upward call of God in Christ Jesus (Phil. 3:13-14) which the Apostle Paul felt was important enough to lay down his life to achieve...

$5.00

---
18

Booklet Set

1.The Verdict
2.A Guide to Cleansing Your Life
3.Roaring Lions
4.Sitting Beside A Drying Brook
5.God's Infinite Grace
6.Glimpses of God, Vol. 1
7.Glimpses of God, Vol. 2
8.Faith That Moves Mountains
9.Learning How to Hear God's Voice
10.Victory Over Death
11.Behold I Stand at the Door and Knock
12.God What Am I Doing Here
13.Wait Upon The Lord
14.Talebearers -- God's Answer to Investigative Reporting
15.Keys to God's Blessings
16.Winning In the Battlefield of the Mind
17.When God Says "No"
18.Protecting Your Fortress

$75.00 + Shipping




Plus we will include a free "Love Letter From God" as a special gift.

---
2 Book Set

1. God What Am I Doing Here?
2. Wait Upon The Lord

$5.00

---
Talebearers - God's Answer to Investigative Reporting

It was just announced in church on Sunday that a certain person is coming to teach on the following weekend, and everyone was encouraged to attend. You don't know anything about that person, so you go home and the first thing you think to do is get onto the Internet and see what you can find out about theat person and his/her ministry. What are you going to find?

$6.00

---
Keys to God's Blessings

Every ministry will tell you that the most frequently expressed prayer request is for financial help from God. Many times God's own people hinder Him from being able to bless them, not only in finances, but in other ways as well. This hindrance comes from both a lack of knopwledge about giving AND receiving in God's kingdom. We miss out on many blessings simply because we are unable to receive them.

$7.50

---
Winning In The Battlefield Of The Mind

For the first time in print, Rebecca gives you the answer to dealing with anger. So many people lose so much because of anger -- marriages, jobs, and relationships with children and friends, are all destroyed because of our uncontrolled anger. Worst of all, we miss our on God's blessings in our lives because of our sinful anger.

$7.50

---
Special Book Set 4

1. Talebearers - God's Answer to Investigative Reporting
2. Keys to God's Blessings
3. Winning In The Battlefield Of The Mind/b>

$18.00

---
Special Book Set 3

Set of 3 Books
Talebearers - God's Answer to Investigative Reporting

$15.00

---
Behold I stand at the Door and Knock

For years I have had people tell me that for some reason or other they seem to keep drifting further away from God. For some reason they do not hear God's voice anymore. Is this you? Is it someone you know who has drifted away from God?

$6.00

---
Victory Over Death

The sad truth is that the majority of Christians are afraid of death. We never want to think about death or even talk about it until we are forced to do so. About the only time a pastor talkes about death is at a funeral, but people are too upset emotionally at that time to really remember anything that is taught. NOW is the time we need to learn about death.

$7.50

---
Learning How to Hear Gods Voice

One of the most frequently asked questions I receive is, "How can I learn how to hear God's voice? How do you hear God speak to you?" I struggled with this problem when I first began to walk closely with God. In His mercy, the Lord finally gave me a revelation on the quickest way to learn to hear His voice.

$6.00
Faith That Moves Mountains

Faith is something we struggle with. It comes and goes in our lives. Sometimes we feel strong and feel like we have faith, at other times we feel empty like we have no faith. How can we have "faith that moves mountains?"

$5.00

---
Special Book Set 1

The Verdict
Sitting By A Drying Brook
God's Infinite Grace
Roaring Lions

$20.00

---
*Glimpses of God, Volume 1

In 1980, God spoke to Rebecca and asked her to enter into a binding covenant with Him, giving Him permission to use her in any way He chose as an instrument directly against Satan and his kingdom.

$7.50

---

*Glimpses of God, Volume 2

This is Volume Two of the popular Glimpses of God written by Rebecca to give an account of some of the unusual experiences God has given her. This book will continue to give you glimpses into the unseen spiritual realm, heaven, and accounts of encounters with angels.

$7.50

---

*When God Says "No"

Unanswered prayer can be, and often is, a crushing experience. As I study the Bible I find many records of prayer that has never been answered, and prayers that were answered with a direct "No."

$7.50

---

Protecting Your Fortress

Whether you want to believe it or not, the hard fact is that we are all involved in a war.

$5.00

---

God's Infinite Grace - AVAILABLE Nov. 15, 2009

At the center of God's heart for you is his infinite grace. Grace given freely through His Son Jesus Christ.

$7.50

---

Roaring Lions - AVAILABLE Nov. 15, 2009

Be sober, be vigilant; because your adversary the devil walks about like a roaring lion, seeking whom he may devour." 1 Peter 5:8

$7.50

---

Sitting By A Drying Brook

Do you feel like you're sitting beside a brook that's drying up? Many people feel this way.

$3.50

---
| | |
| --- | --- |
| | Dr. Rebecca Brown's New CD series 'Walking with God' is now available for download click here |
| | Rebecca's books are now available in French. click here |
| | New Books have been added to the Warrior Store. click here |
| | A New Opportunity to Learn Spiritual Warfare, (Graduate Course) click here |
| | Special Resource Offers, click here |
| | Follow the Progress of the Harvest Victory Center, click here |
| | This Website available in (German, Dutch, Portuguese, Spanish, French) |
Rebecca normally travels and ministers two weeks out of each month. She is off line during those times. Because of this, and the large number of E-mails she receives, her response to your E-mail may be delayed. Thank you for your patience.
If you would like to request a speaking engagement for your church, please visit our Speaking Engagements section to complete our request form.
| | |
| --- | --- |
| | For an updated list of Rebecca's Upcoming Speaking Engagements, click here |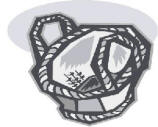 As we have traveled and ministered, for the past 3 years or so, the Lord has given us a promise. He instructed us to place a basket at the front of the church. People were then to write down their prayer requests over the duration of the meetings and bring them and place them in the basket. Then, at the last meeting, we join together with all the people and lift the prayer requests up to God, anointing them with oil. God promised us that He would personally read every word written in those prayer requests and answer them. He did not promise that the answer would be "Yes" to everything, but He would answer them. As we have done this, we have received many testimonies from people who have placed their prayer requests into the basket. Many receive their answers even before they leave the meeting that particular night!
Then, Daniel and I began to seek the Lord about the people who cannot make it to one of the meetings. What about them? In answer, the Lord told us that we can have a prayer basket here at our office. If you want to send a prayer request to us, we will print it out and put into the prayer basket. On the 10th of each month, we lift all the prayer requests up to the Lord, anointing them with oil. God has promised us that He will personally read every word written in these prayer requests and answer them. Once again, He is not promising a "Yes" answer to everything. His answer may be "No" and it may be "Wait." But He will answer.
We do NOT read your prayer requests. Our job is simply to join our faith with yours as we lift the prayer requests up to the Lord. Hundreds of people have sent in their prayer requests since we started the prayer basket. To our delight, we are receiving numerous testimonies from people whose prayers have been answered. If you have had an answer to your prayer, please write or E-mail us and let us know. Be as specific as you can.
Each day, as I add more and more requests to the basket, I am overwhelmed with thankfulness that I serve an infinite God who is both able and willing to read each and every request and answer them. I would be totally overwhelmed if I had to do that! But God is able. Hallelujah!
Please click on the link below to send your request.
warriors@artelco.com
Thanks,
Rebecca